L-R Mike Turner, Paul Curley, Mikey Capone, Leon Blue. Photo by Alex Solca. Mike Turner appears courtesy Dennis Jones Band.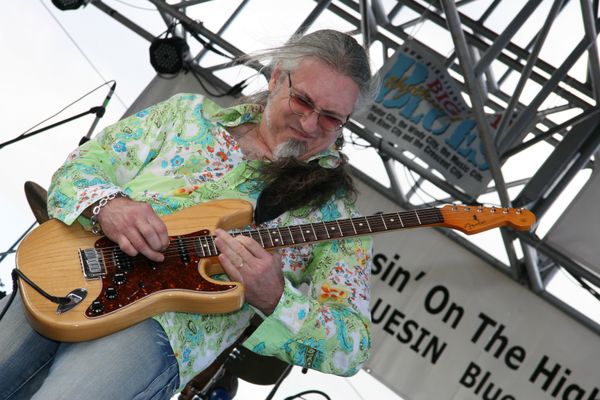 Mikey Capone-Producer, Artist, Songwriter, Musician.

"I always get asked what my influences are. The short answer is EVERYONE. The wierd thing is I really don't sound like my all time favorites. But, if pressed, I'd  have to mention Muddy Waters, Howlin Wolf, Taj Mahal, Albert Collins, Albert King, BB King, Buddy Guy, Wes Montgomery, Little Milton, Magic Slim, Johnny Winter, Jimi Hendrix, Jimmy Page, Eric Clapton,  and Tom Jones of all people. Love his voice!"-Mikey Capone
Mikey Capone is a Professional Blues Guitarist, songwriter, singer and live performer based in the Los Angeles area. Mikey has paid his dues as a musician. He got his first guitar from a family friend (she was later murdered) and started playing blues guitar at age 6 and later learning basic scales by taking a few lessons from a Gospel guitar player named David Seville in Phoenix.

Mikey's parents were poor and only 16 and 17 when they gave birth to Mikey. The young parents parents split when Mikey was 5. Having survived a gunshot wound when he was 14, Mikey has lived the blues his whole life.

When Mikey was seventeen, his mother informed him that her husband threatened to kill her so he put her on a plane to Chicago to live with some family and friends and Mikey moved in with his grandparents. They could not afford to support Mikey so he dropped out of high school and worked full time during the day and performed at night in the Phoenix club scene.

Soon after his eighteenth birthday Mikey moved to California and reunited with his mother and younger brother. In 1982, Mikey went on his first tour playing classic rock originals and covers and some blues.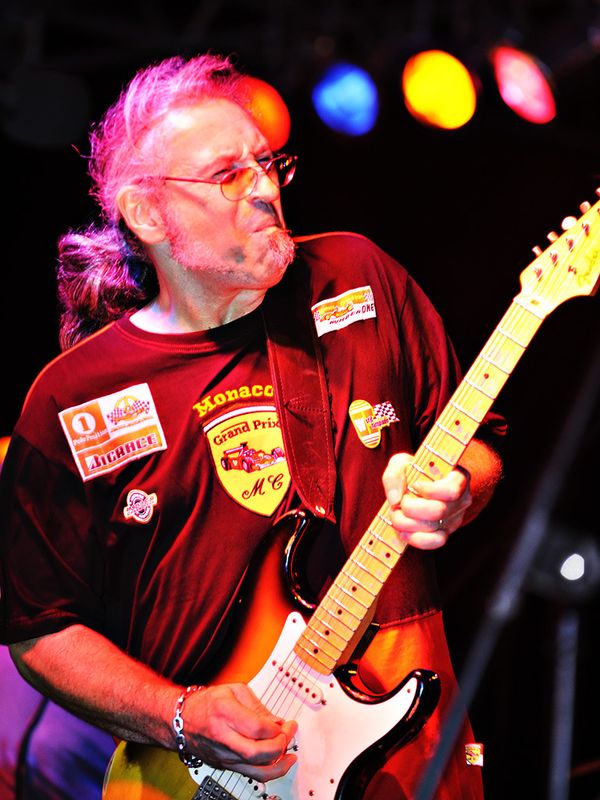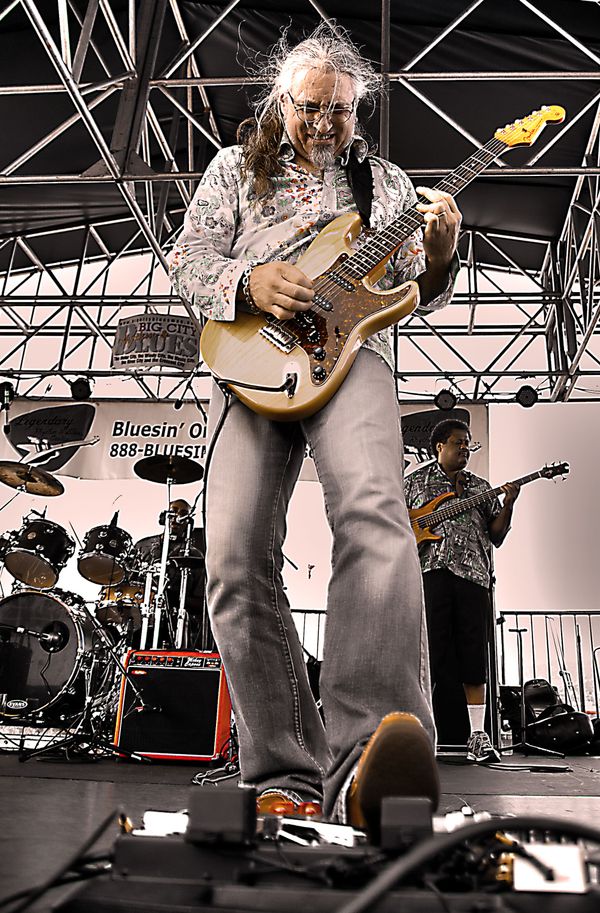 In 1983, Mikey moved to Los Angeles and he has been there ever since. For several years Mikey struggled and was homeless for two years. "During that time I lived in my car, a 1963 Lincoln Continental with suicide doors. I lived on happy hour with free food and cheap beer for years and took showers at the local YMCA".

Mikey went back to his blues roots and has set out on a lifetime journey to master the blues and has shared the stage with with many Legendary Performers and up coming stars including:

Hubert Sumlin, Taildragger, Lurrie Bell, Roy Gaines, Michael Burks, Larry McCray, Lil Buck Senegal, Ronnie Baker Brooks, Chico Banks, Leon Blue, Sugar Blue, Chris Thomas King, Kenny Neal, Curtis Salgado, Tommy Castro, Earl Thomas, Shayne Dwight, Jimmy Z, Bobby Murray, Lee Oskar, Jason Ricci, Eden Brent, Ana Popovich, Coco Montoya, Tab Benoit, Debbie Davies, Matt Wiggler, Kyle Rowen, Scott Ambush, JP Soars, Too Slim and the Taildraggers, Magic Slim and many more.
Mikey has also performed with countless members of Legendary Blues Bands and here are a few: Ike and Tina Turner, Mel Waiters, Buckwheat Zydeco, Curley Tailor, Elvin Bishop, Johnny Winter, Trampled Under Foot, Taj Mahal, Roomful of Blues, Koko Taylor, Irma Thomas, Etta James and many others.

In the past couple years, Mikey has been focusing on writing original blues music and has over 60 songs. Mikey postponed working on his screenplay (about guess what... The Blues) to work on his upcoming debut album "Devil Have The Blues", just released. The screenplay is a Fiction however fictions are based on about 85% fact and this movie is more like 95% fact.

Although he seems quiet and reserved, Mikey loves to talk with fans, friends and other musicians and looks forward to meeting you.












 
Olivier Scoazec
born in Nancy France based out of Lafayette Louisiana recorded and performed with Henry Gray and the Cats, grammy winner with Alligator records "Lay your burden down" with Buckwheat Zydeco CD 2009, and Roddie Romero & the Hub City Allstars. Currently working on solo project.
"I met Olivier on the Legendary Blues Cruise in 2006, we instantly hit it off. We always spoke about working together and when he came to Los Angeles last summer, we were in the recording studio within a few weeks. I pushed him hard and got a performance from Olivier that few have seen. His contribution to the music and his guitar work will leave a lasting impression".
-Mikey
Go to Olivier Scoazec's
Facebook page
click here.